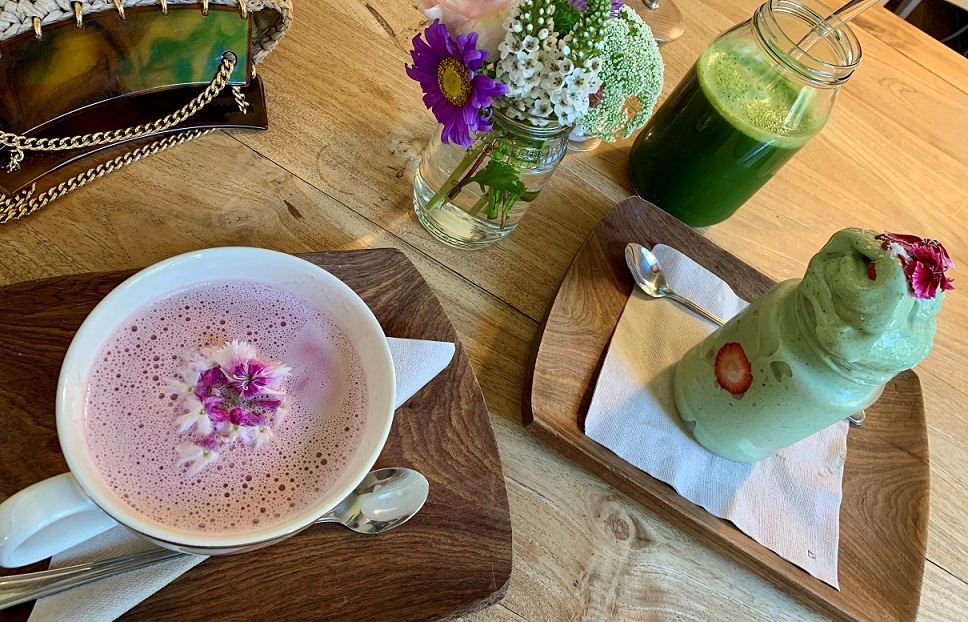 20 Jan

Morning routine - 5 tips for a healthier start into the day

Every morning you wake up healthy is a gift and you should be grateful for it. You get the chance to design your day the way you want it to be. You can decide with what mood you start the day, by whom or what you let yourself be influenced (especially on social media), what you eat and whether or how much you want to exercise, etc. So you should make sure that you start your day right away with healthy and positive things. This automatically increases the likelihood that the rest of the day will be similar.

Here are my 5 tips for a healthier start into the day:
Oral hygiene
A number of bacteria accumulate in our mouths overnight.So start the day with pulling coconut oil and cleaning your tongue. The BIO coconut oil e.g. from Koro has an antibacterial and disinfectant effect. The remaining bacteria, which are mainly deposited on the tongue, are best scraped off with a tongue cleaner such as this stylish one from Kimoe . Then you can brush your teeth as usual.
Meditation
Even if it's only 5 minutes a day, they change a lot in everyday life and let you start the day more calmly, more relaxed and, above all, more consciously. Through meditation you will perceive yourself and your environment more consciously and it will be easier for you to focus on the essential things.
Hydration
During the day, you often forget to drink enough. Therefore, start with a large glass of warm water in the morning, e.g. with freshly squeezed lemon, to stimulate your digestion and provide you with sufficient vitamin C. If that's too bitter for you, feel free to add a small teaspoon of high-quality honey.
Movement
If you start the day with exercise, an extensive stretch session, or a walk, you will find that you feel better immediately afterwards. Endorphins are released in your body and you are happier and more exuberant. In addition, depending on how intense your "work-out" was, you already have your exercise program behind you and have the evening "free" to spend a cozy night on the couch or with friends.
Breakfast
Definitely the most important meal of the day! If you're not a breakfast guy, not an issue, but you should make sure you have balance on your first meal. I have found that if you start the day with unhealthy things like croissants & Co. in the morning, it usually continues through the rest of the day and in the evening you often feel bloated and uncomfortable. My favorites for a balanced breakfast that will keep you full for a long time are e.g. Bircher muesli, acai bowl, breakfast smoothie, coconut yoghurt with fruit, avocado toast or porridge.
It´s a good day to have a good day!